$10 - Order True Stories of the Drovers Trail by Floyd Simpson. [This pdf file is an electronic download, therefore no shipping will be charged.]

$20 - The Old Drovers Trail - Signed, Numbered Art Print by Floyd Simpson
[NOT CURRENTLY AVAILABLE. Price includes sales tax and US Postal Service delivery shipping.]

Title: The Old Drovers Trail.
Original painting is by artist, Floyd Simpson who wrote True Stories of The Drovers Trail and used the painting for the book cover. The original is not for sale. Only 300 prints of the painting are available, each is signed and numbered by the artist.
These ready to frame matt finished prints are 16 X 20 inches which is the exact size of the original. Prints are shipped by First Class mail in heavy duty 3 inch mailing tubes to any location within the continental United States.. A printed history of the drovers trail is sent with each mailing.


The Old Drovers Trail print is colorful, depicts the actual large oak tree background and correct animal types that were herded (drove) by drovers in the early history of the frontier. The art of droving from the Midwest pioneer farmsteads to markets in the eastern United States was one of necessity. Midwest farms produced very well but markets were scarce so droving animals to Baltimore and other eastern cities was profitable although difficult. Droving helped the local economy, kept a good supply of farm raised meat available for growing eastern cities as well as export. Droving period depicted is about 1835 as the scene would have been on a trail in eastern Ohio or western Pennsylvania.
Anyone who has worked with cattle, hogs or sheep can appreciated this print. Collectors of livestock pictures will love it. It is a colorful, visual history lesson. It will invoke an interesting conversation from those who see it. Only a limited number of prints are available. Early orders get lowest numbers.
Order by PayPal $20.00 includes shipping, handling for first print. If ordering more than one print per shipment add $16 for each additional print.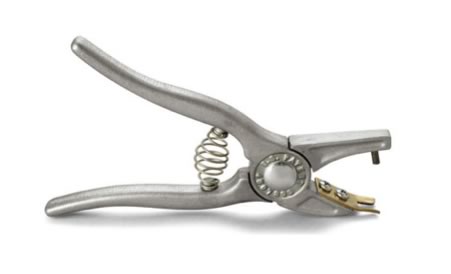 [OUT OF PRODUCTION - NO LONGER AVAILABLE] Tag-Sav-R wass a hand held tool that safely removed most two piece livestock ear tags from the live animal without cutting near the eyes. The tool can be used to correct tagging mistakes or save both parts of the tag for re-use; especially cost saving for expensive farm name or logo special stamped tags. Tag-Sav-R was invented by Floyd Simpson, a farmer in Belmont County Ohio, assembled and manufactured in Ohio entirely from USA material. The Tag-Sav-R is US and foreign patented and was previously marketed domestically and internationally by NASCO catalog sales. Tag Sav-R Poster (pdf).
Country Mile Farm, LLC Invoice Payment